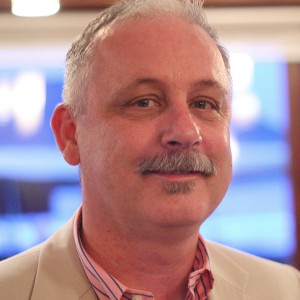 Dr. Chris Willis has over 30 years of experience as a school psychology practitioner in the Portsmouth RI schools. Like many school psychologists, Dr. Willis has faced a broad array of psychological and educational issues throughout his tenure in Portsmouth. Accepting the challenges of a general practice of school psychology he has continued his professional development and established a level of expertise in several areas. In the early 1990s, in order to meet the needs of an individual student, he studied Tourette's Syndrome, eventually sharing what he had learned at two national conferences. A life-long learner, Chris returned to graduate school in 1996, at the age of 44 to complete his Ph.D. in psychology. Following the 1999 shootings at Columbine High School and the attacks on America on September 11, 2001, Dr. Willis turned his attention to crisis intervention and the prevention of violence in schools. Trained in crisis intervention in 1998 by the National Organization of Victim Assistance, he provided professional development workshops for a number of school districts in Rhode Island. In 2008 Walden University asked him to develop a graduate course in Crisis, Disaster, and Trauma, which he has taught online since. In 2005, well before the media turned their attention to bullying in school, Dr. Willis had tackled the problem, presenting at national conferences in Atlanta, Chicago, Atlantic City, and Warwick.
In recent years, Dr. Willis' professional interests have turned to the assessment and intervention for executive function problems. Following a pattern of professional development established early in his career, Dr. Willis has studied and implemented the concepts, assessment techniques, and intervention strategies for executive functioning in a variety of applications, from the learning needs of elementary students to the social-emotional adjustment of high school students.
In addition to these specific areas of expertise, Dr. Willis has provided comprehensive school psychological services to the Portsmouth Schools, including comprehensive evaluations, individual and group counseling, behavior programming, and teacher/parent consultation. He has worked with children from Kindergarten through high school. Dr. Willis retired from the Portsmouth Schools and the Newport County Regional Special Education Programs in June 2011.
Education
University of Rhode Island – Bachelor of Arts in Psychology and Philosophy – 1977
State University of New York at Albany – Masters of Science – Educational Psychology and Statistics – 1978 – Specialist Certificate – School Psychology -1979
University of Rhode Island – Ph.D. in Psychology – 1999
Professional Experience
School Psychologist – Newport County Regional Special Education & Portsmouth Schools – 1979 – 2011
Professor – Walden University – 2005 – 2011. Courses taught: Crisis, Disaster, & Trauma; Tests and Measurement; Psychological Assessment – Cognitive; Learning and Memory; Special Topics in School Psychology.
Adjunct Professor – Rhode Island College – 2003 – Best Practices in Violence Prevention.
Adjunct Professor – University of Rhode Island – 2003 – 2005 – Supervision of graduate students at Psychological Consultation Center.
Professional Recognition
Rhode Island School Psychologist of the Year – 1993 & 1996 – Awarded by the Rhode Island School Psychologists Association.
NASP School Psychologist of the Year – Finalist – 2002 – Awarded by the National Association of School Psychologists.
Current Foci of Specialization
Executive Functioning
ADHD
Testing and Evaluation
Cognitive/Intelligence
Attention
Social-Emotional Functioning
Academic/Study Skills
Children and Adolescents
Learning Disabilities
Behavior Problems
Low Self Esteem